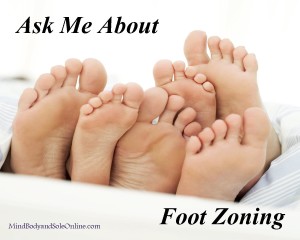 Some of you may have read my story on how I found the Foot Zone Technique. But you may not know why I became a Foot Zone Instructor or why I chose to be an Instructor for We Do Feet Seminars.
If you've read about the History of Foot Zoning then you know that the reason we have foot zoning is because Charles Ersdal asked the right question and then he searched for the answer and he listened to inspiration. Once Ersdal was given his instructions, he went to work developing treatments for the map and the instructions he'd been given. He continued to develop treatments up until the day he died.
Some schools believe that the progression of the foot zone technique ended when Charles Ersdal died. However, the founders and instructors of We Do Feet continue to ask questions, search for answers, and listen to inspiration. Because we follow the same pattern that Ersdal exemplified, the zone treatment continues to be perfected. Refined treatments for the lung, the shoulder, the eye, and the pulmonary circuit signals continue to be developed, just to name a few. Energy balancing treatments are implemented to help support the body on all levels.
In order for this to happen, the instructors who work with We Do Feet need to have a foundation of belief. Belief in Divinity. Belief that questions can be answered. Belief that inspiration can be given. Belief that when your intent is to help and to serve that you will be guided.
In order to have instructors of this caliber, you need to have owners who live a life edifying these values. Owners who act when they are impressed to act. Owners who recognize when they are being guided. Owners who search for answers from the correct Source. Owners who live a life of faith and service to each other, their family, their instructors, their students, and their neighbors.
Although there may be many other reasons I decided to become an instructor for We Do Feet, these are the three most significant reasons to me. I'd like to take a minute to tell you why I became an instructor and to introduce you to the wonderful people I have the pleasure of working with.