Essential oils contain the nutritive values and healing properties of plants in a very concentrated form.  They often heal the body, mind, and spirit, while regenerating damaged tissue and bringing oxygen to deprived cells.  The use of essential oils also seems to improve overall immune function.
Learn more about essential oils, enjoy a Free Essential Oils Webinar, check out this month's specials, or purchase your favorite essential oils from the Online Store.

The Foot Zone Technique is a way of accessing signals on the feet that correspond to the body's systems, organs, and parts.  Stimulating these signals helps bring the body into balance so the body can heal itself, as it was designed to do.
If you would like to experience a foot zone for yourself, please call me at (801) 292-7574.  To find a foot zoner in your area, click on the button below to Find a Foot Zoner Near You.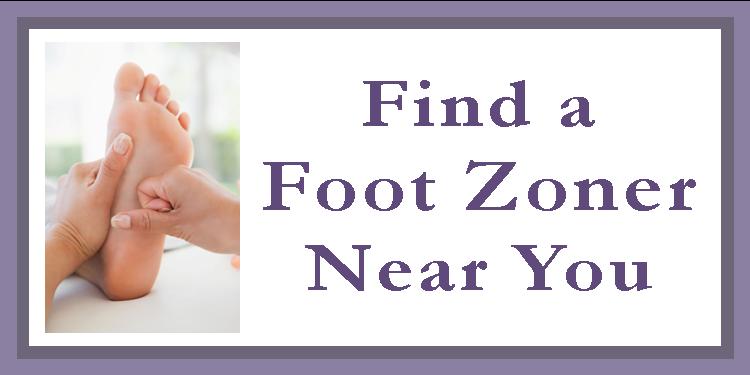 Can't find a Foot Zone Professional in your area?  Consider taking the classes yourself!  For more information, or to register for classes, click the button below.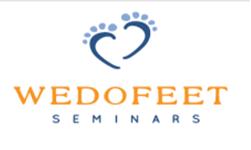 Louise McCleve; West Jordan, Utah
Jin Shin Jyutsu makes me feel "right".  In a Jin Shin Jyutsu session I can feel, and sometimes even see, the energy in my body shifting then flowing the way it is supposed to.  Kathy is amazingly talented and knowledgeable in her ability to help her clients heal and release unhealthy energy.  I love Kathy and the amazing work she has done to help me feel right!
J. E.; Salt Lake City, Utah
I had much pain in my  hands, wrists, and legs.  I wanted a more natural method for healing because the doctors just wanted to suppress my immune system.  I knew my illness had to do with some emotional issues so looked for a method that could help energize and heal my physical body and also address my emotional well-being.  Foot zoning has been great; I am almost completely better which is amazing since I had some noticeable damage in my hands/joints from the inflammation.Kathy is a very gifted, skilled, and intuitive practitioner.  She is also very generous in her desire and approach to helping people.  Her combination of creating a relaxing environment with music and her own gentle personality, using her intuitive skills to find what is needed at the respective session to best serve the individual with what oils to use and also where attention is needed to move energy is wonderful. Foot zoning feels great, and it works!
J. Perez
I began using foot zoning a while back here and there, but after being in and out of my chiropractor's office and spending hundreds of dollars I felt inspired to use foot zoning to treat my lower back pain and sciatica. It was interfering in my life. After just a couple of zone sessions I had relief from the sciatica and have not experienced it since then. For as long as I can remember I have had back problems and feel like I am finally "healed." It is wonderful!"I also most recently used foot zoning to aid in helping me through depression. The combination of medicine and zoning has allowed me to regain my mental strength as well as my emotional strength. I believe 100% in foot zoning as it has personally helped me in my life.
Lisa V.; Bountiful, Utah
A foot zone session is a relaxing time where I can calm my mind, body, soul, and soles. I leave with a peaceful energy that allows me to be the very best person I can be and a calmness that I need on my life journey.
Samantha Loosle; Bountiful
I had to write and tell you, after my zone on Friday I woke up on Saturday and had started my cycle after 3 months of not having one. I knew I was feeling much better after I left, but I was completely shocked at how much better I would be feeling. You are amazing. Thank you so much. I am looking forward to my next session. Thank you!
Sheldon Wood; Centerville, Utah
For me the foot zoning process is quite unique… I typically find it as relaxing and enjoyable as a full-body massage, though only my feet are fully involved. My body seems to melt into the chair, tension slips away, and it's as if all of me says, 'ahhhhhhh…'."After a zone I feel calm, energized, and – curiously – somehow reassured about myself and life. Kathy has a highly intuitive approach to zoning that is reflected in her touch and her use of essential oils; changes seem to take place in me that are meaningful and subtle during and after."The zoning seems to create healing, physically and emotionally. Most often the healing seems to come from deep inside, as if energy blocks have been removed so my body can restore equilibrium and heal itself."And the conversation with Kathy is always delightful too.
Darlene Rees; Bountiful, Utah
My son had really bad anxiety, fears, and low self esteem. His anxiety and fear of the wind was dibilitating, so much so, that he had quit going outside. We started taking him for weekly foot zones last summer…Amazing results! He now acts like a healthy, active, normal eleven year old. Playing with his friends, going outsisde to play and feeling really good about himself. He doesn't tense up if he has to walk home from school anymore. After the first visit he could not wait to go back and neither could I. I really could go on and on. Thank you so much!
Did you like this?
If so, please
bookmark it
,
about it, and subscribe to the blog
RSS feed
.