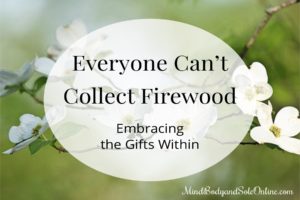 What is something you would do, or something you would want to become, if you knew you would succeed? In this class you'll learn how fear affects the brain, why comparison never reflects reality, why everyone can't collect firewood, and how to become the best YOU you can be!
Download the class handout and join me at the 2018 Spring Energy Healing Conference, Saturday, April 28th, for this fun and enlightening class.  You'll find me teaching in Room 250A at 5:30 PM (there's a mistake in the program).  I'll also have a booth at the event with lots of information and free gifts.  Visit me at the booth and you can enter to win one of 6 great prizes!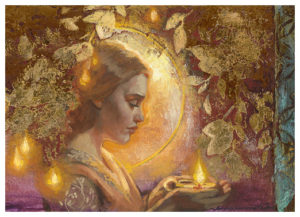 The first 100 students in class will receive a 5×7 print of 'Light Bearers' by Annie Henrie Nader and the first 50 students in class will be entered to win a 12×14 framed, textured print of this beautiful picture!
The Spring Energy Healing Conference is an incredible gathering of people in who want to learn more about alternative health, energy medicine, and the science of the energy systems.  People who are interested in herbal remedies, color therapy, overcoming addictions, strengthening relationships, light therapy, crystals & stones, holistic business support, hypnotherapy, the law of vibration and so much more!
This HUGE conference will have 120+ vendor tables and 77 classes to choose from. You choose your conference experience because you choose which classes you'll attend when you arrive. There will literally be something for everyone!
This is an event you won't want to miss!
Location: The Salt Palace, Salt Lake City
Purchase Your Ticket