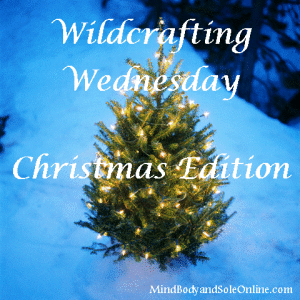 Welcome to a very special Christmas Edition of Wildcrafting Wednesday!
Wildcrafting Wednesday is hosted by:
Christmas is a magical time of year that brings memories of family and traditions and food and celebrations!  It's a time for gathering and sharing things we hold dear.  It's a time of renewing time-honored traditions and maybe finding a few new ones too.  In honor of this Christmas season, we want to give you an opportunity to share your favorite holiday recipes (real food recipes only please), crafts, gift ideas, and traditions with Wildcrafting Wednesday readers.  Who knows, you might even find a new favorite yourself.  🙂
Featured Posts from Our Last Blog Hop
Each week, we get some incredible posts submitted by amazing bloggers. The following posts are our featured posts as determined by our readers.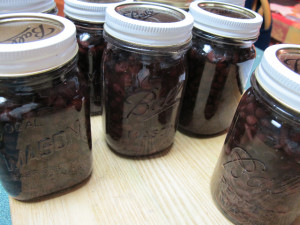 Quick Meals From the Pantry by On the Homefront
.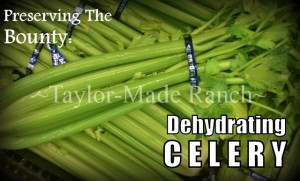 Preserving the Bounty:  Dehydrating Celery by Taylor-Made Ranch
.
Driven to Extraction! by Making Our Sustainable Life
Thank you to every one of our bloggers who linked up and to all of our readers for helping us pick our featured posts!
Guidelines for Participation:
1. Please link up your blog post using the Linky widget below. If you are posting a recipe, only real food recipes are permitted please. This means no processed, packaged, or refined food ingredients!
2. Please link the URL of your actual blog post and not your blogs home page. That allows future readers who find this post and go to your link to be able to find what they're looking for.
3. Please place a link back to this edition of the blog hop in your post. That way your readers can benefit from all the ideas too. This also helps out the other participants who are hoping to get more traffic to their blogs. If you're new to blogging here's what you do: Copy the URL of Wildcrafting Wednesday from your browser address bar. Then edit your post by adding something like, "This post was shared on Wildcrafting Wednesday" at the end of your post. Then highlight "Wildcrafting Wednesday", click the "link" button on your blogging tool bar, and paste the URL into that line. That's it! 🙂
4. Please only link posts that fit the blog hop description. Old and archived posts are welcome as long as you post a link back as described above. Please don't link to giveaways or promotions for affiliates or sponsors. That keeps our links valuable in the future since a link to a giveaway three months old isn't going to be worth browsing in three months time, but a link to an herbal tip will be.
5. Family friendly posts only.
6. Please leave a comment. We'd love to hear from you! 😀