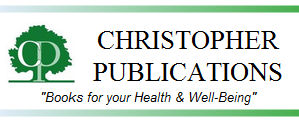 Dr. John R. Christopher is considered the authority in natural healing with herbs.  He created more than 50 herbal formulas and wrote numerous books, all considered classics in the field.  His herbal formulas brought about almost miraculous healings.
Publications include such titles as:
3 Day Cleanse & Mucusless Diet
Cold Sheet Treatment
The Complete Works of Dr. Christopher CD-ROM
Curing the Incurables
Dr. Christopher's Guide to Colon Health
Every Woman's Herbal
Herb Syllabus
Herb Syllabus Centennial Edition
Herbal Home Health Care
Herbalist Seminar DVD Set
Herbal Lectures Audio CD Set
Just What is The Word of Wisdom?
Dr. Christopher's mission was to teach people how to cleanse and nourish their bodies so they could heal and prevent disease.  Dr. Christopher started The School of Natural Healing in 1953 to teach others natural healing principles.  Since that time thousands have benefited from his teachings.
The School of Natural Healing offers courses through five colleges:
College of Herbal Medicine
College of Homeopathy
College of Reflexology
College of Iridology
College of Aromatherapy
The Master Herbalist certification gives you firsthand, personal experience in identifying and using herbs growing in your area.  The course is designed to teach herbalism from the ground up – beginning with foundational understandings of natural methodologies, and progressing through the many aspects of herbal healing, including herb identification, horticulture, medicinal usages, methods of preparation, and more. Students who complete the Master Herbalist program are prepared to take care of both themselves and their families, and to share their knowledge and wisdom in the service of educating others.
They also offer a Family Herbalist Course which is an introductory course and a prerequisite to any other courses offered by The School of Natural Healing.  This course explores important concepts in natural medicine that even the most experienced natural healers need to know for success.  It is designed to empower you with the knowledge and confidence needed to tackle almost any health issue.  AND using the link to the right, you can save $100 on the Family Herbalist Course.
The Basic Homeopathy Course is taught by our very own David Card from Dave's Nutrition in Salt Lake City.  Homeopathy is a low-cost, nontoxic system of medicine used by hundreds of millions of people worldwide.  It is particularly effective in treating chronic illnesses that fail to respond to conventional treatment, and is also a superb method of self-care for minor conditions such as the common cold and flu.
The Aromatherapy Program teaches you the fundamentals of natural health care and gives you experience making your own essential oil formulas.  Every aspect of basic aromatherapy is covered as well as detailed information on anatomy, and making simple home remedies with common herbs and spices you probably already have in your home.
Dr. Christopher's also offers a free weekly newsletter to help you learn how to:
lose weight safely and permanently
lower blood pressure or cholesterol without harmful drugs
fight cancer and other "incurable" diseases
have a healthy pregnancy
heal broken bones
beat strep throat in 24 hours
overcome long-standing health problems
In short, it helps you stay up-to-date on health issues concerning YOU!  AND their newsletter also includes a healthy, great tasting recipe!
There are a lot of books, Internet sites, and newsletters where you can find information about natural healing and herbs.  Dr. Christopher's is a resource that I trust.