Begin 2019 by Improving YOUR Health & Wellness!!
Many people begin a new year with resolutions to improve their health. Sadly, many of those resolutions don't bring lasting results. However, when you start with specific, personalized goals you increase your chance for success!
I want to help you succeed by providing you with an opportunity to get personal with your health goals!
For a special, 50% off, New Year-New You rate of only $20 you'll receive:
Access to the confidential, online Nutritional Assessment Questionnaire
15-minute phone Discovery Session to discuss the results of your Nutritional Assessment Questionnaire
Symptom Burden Report which lists health conditions and potential nutritional deficiencies based on your answers to the Questionnaire
Client Recommendations Report which lists recommended nutritional supplements based on your answers to the Questionnaire
Your Discovery Session and personalized Nutritional Assessment Reports will help you target your specific nutritional needs giving you greater insight into your health AND targeted areas to begin improving YOUR health in 2019!
All for only $20!
This special New Year-New You rate is valid through January 31st, so don't delay!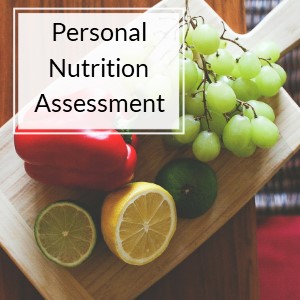 Personal Nutrition Assessment
Your Personal Nutrition Assessment includes:
- Access to the confidential, online Nutritional Assessment Questionnaire
- 15-minute phone Discovery Session to discuss the results of your Nutritional Assessment Questionnaire
- Symptom Burden Report which lists health conditions and potential nutritional deficiencies based on your answers to the Questionnaire
- Client Recommendations Report which lists recommended nutritional supplements based on your answers to the Questionnaire
Items in Your Cart
Your cart is empty