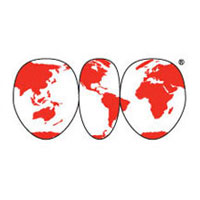 The Weston A. Price Foundation is having a membership drive through the end of March and offering a discounted rate on membership fees! During the month of March new members can join the Weston A. Price Foundation for only $30 for the year!  That's $10 off their normal annual dues!
I invite you to JOIN the Weston A. Price Foundation and be a part of our mission: Wise Traditions in food, farming, and the healing arts
A Community of Like-Minded People – The WAPF helps you connect with others seeking a healthy lifestyle via social media, chapter meetings, and conferences
Comprehensive Website – The WAPF maintains the most visited alternative nutrition website
Pasture-Raised Food – The WAPF worldwide chapter system  helps you find nutrient-dense foods in your area
Raw Milk – The WAPF has worked to make raw milk available in almost very state!
Timeless Information – The WAPF provides information based on traditional dietary wisdom so you can be guided by what has nourished people for millennia, and not by food industry propaganda
Healthy Babies and Children – The WAPF gives you information to achieve the greatest of gifts – vibrant, healthy children!
Yearly Shopping Guide – The WAPF Shopping Guide helps you find healthy food online, in health food and grocery stores
Weekly Podcast – The WAPF weekly podcast has had over 1 million downloads
Membership includes a quarterly journal, eleven brochures, an annual shopping guide, exclusive access to a Facebook group, and upcoming 12 Spoons Restaurant Guide, and a discount on their annual conference.