5-Week Group Nutrition Program
Restart your health in just 5 weeks!  The RESTART® Program is a simple, powerful way to give your body a vacation from sugar and processed foods.  With a 3-week sugar detox built right in, the program focuses on how to use REAL FOOD to boost your energy, reduce inflammation, and get rid of sugar and carb cravings.
Discover how good you can feel
Part nutritional education, part sugar detox, part support group – an empowering combination!
Participants Most Commonly Report:
Increased Energy
More Restful Sleep
Greater Mental Clarity & Focus
Decreased Anxiety
Clothes Fitting Better
Boosted Immune System
The Program Includes:
5-week live, in-person class with a 3-week sugar detox built in
Small classes (limit of 10) to ensure a personal learning experience
Class binder with new material added each week
Helpful handouts to follow along
Ample recipe ideas
Weekly email support
Free Facebook group to interact with your fellow participants to share inspiration, support, and to ask questions
Upcoming Programs
Thursdays:  January 11, 2018 – February 8, 2018
The first 5 students to enroll in the January 2018 class will receive a free RESTART® Cookbook!
Class size is limited, register today!
Download the class flyer (pdf)
Check out What  You'll Learn in class and Read Success Stories!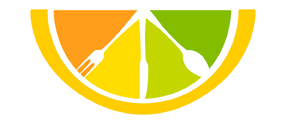 The RESTART Program - Evening Class
Tuesday Evening Classes - 6:30 PM - 8:00 PM
RESTART Your Health in Just 5 Weeks!
Real Food, Real Learning, Real Support = REAL RESULTS!
Available Qty: 7
Items in Your Cart
Your cart is empty
For some healthy recipes and a glimpse into what The RESTART® Program is all about, purchase The RESTART® Cookbook below!