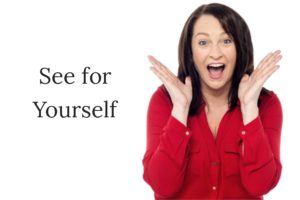 Foot Zone Therapy is a holistic therapy that aids the body in achieving health, vitality, and homeostasis down to a cellular level.  Those who have experienced a Foot Zone Session from a Certified Practitioner have reported improvement in their sleep, improvement in joint and muscle pain, release of tension, improved relationships, fertility, improved circulation, increased energy, and more!
If you're interested in learning more about this fascinating therapy, I'm teaching three Intro classes this month.  Class participants will learn a few techniques they can use on their family.
If you'd like a more in-depth understanding of Foot Zone Therapy and a more comprehensive training, the 9-month Certification program begins later this month.
Class descriptions and registration details for both classes are below.
Of course you're welcome to schedule an appointment so you can experience a Foot Zone Session for yourself.  If you're not in the Davis County Utah area, you can check out the Find a Foot Zoner Near You Directory to locate a Certified Practitioner in your area.  The Directory was visited over 10,000 times last year by people wanting to experience the benefits of Foot Zone Therapy!
Workshop – Introduction to Foot Zone Therapy
Foot Zone Therapy is an advanced form of Reflexology that uses signals on the feet discovered and mapped by Dr. Charles Ersdal of Norway.  Learn about the Foot Zone Technique in this fun, HANDS-ON, class!  We'll discuss: The History of Foot Zone Therapy, What Foot Zone Therapy is, The Benefits of Foot Zone Therapy, and Some FAQ about the Foot Zone Technique.  Then you'll learn a few simple treatments that you can use to help yourself and your family!
Come prepared to touch feet (yours)!
Become a Certified Practitioner
If you're interested in becoming a Certified Foot Zone Practitioner then THIS is the class for you!  With your training you'll be able to help you family and friends feel better and be healthier!  Our 9-month program is recognized by the State of Utah and the Utah Department of Higher Education.
Check out the Events Page for more information on upcoming events like webinars, Facebook LIVE events, open houses, conferences, classes, and workshops.