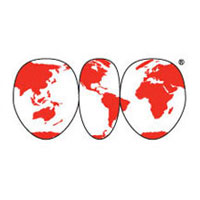 OPPOSE PHARMA-DRIVEN BILL H. R. 34, THE 21st CENTURY CURES ACT, WHICH GIVES BILLIONS OF TAX PAYER DOLLARS TO RECKLESSLY DEVELOP AND EXPEDITE NEW DRUGS AND VACCINES
All citizens need to mobilize to OPPOSE H.R. 34, the 21st Century Cures Act that seriously compromises the integrity of the Federal Drug and Food Administration (FDA) drug and vaccine licensing process. This bill passed in the House of Representatives with a vote in favor of 392-26 on 11/30/2016 and is headed to the Senate early next week.
View bill here: https://www.congress.gov/bill/114th-congress/house-bill/6
An earlier version of the Cures Act passed in the House in July 2015, but failed in the Senate. On Wednesday, the House pledged a $9 billion dollar increase in mandatory funding for the National Institutes of Health (NIH) over five years to develop more drugs and vaccines and $550 million to the FDA to fast-track products to market as part of the revised Cures Act.
Republican sponsor, Michigan Rep. Fred Upton describes the bill as "a transformational bill to bring our health infrastructure light years ahead" and the White House agreed, calling it "critically important," urging the Senate to approve it so that President Obama can sign it before he leaves office.
However, this legislation is very much flawed. One of the 21st Century Cures Acts biggest failings is that it allows for the FDA to quickly license EXPERIMENTAL pharmaceutical products, even though those products may not have been adequately tested. The bill allows the FDA to lower licensing standards for testing of experimental drugs, medical devices and "biological products" – a category that includes vaccines.
Under this horrible act, RUSHED, EXPERIMENTAL vaccines may gain licensure and then be potentially MANDATED for children and adults alike. Nearly every single vaccine that the pharmaceutical industry creates and the FDA licenses is eventually recommended for all children and mandated by state governments for daycare and school entry.
Your URGENT action is needed to help STOP this horrible bill. We must stand up to Big Pharma and say "no" to the 21st Century Cures Act which would weaken regulations on medical devices and allow drugs to be approved with only limited evidence of the drugs safety and efficacy.
If the 21st Century Cures Act passes in the Senate and is signed by the President (as expected), it will line the pockets of pharmaceutical companies and put patients' lives at risk.
ACTION TO TAKE:
Contact your Senators and ask them to OPPOSE 21st Century Cures legislation.
Contact President Obama and let him know you OPPOSE the 21st Century Cures Act. https://www.whitehouse.gov/contact
Talking Points:
1)    While the 21st Century Cures Act may sound good because the package is touted to bring relief to suffering patients faster and increase funding for mental health care and the opioid epidemic, the nearly 1,000 page measure includes a number of provisions that have many patient advocacy groups and physicians deeply concerned for the safety of their patients. Within these pages are provisions that will compromise patient safety. https://www.congress.gov/bill/114th-congress/house-bill/6
2)    This bill tampers with currently; crucial regulations that are meant to prevent unsafe drugs and medical devices from reaching patients. The 21st Century Cures Act would change that by speeding up the approval process, allowing use of anecdotal evidence and observational data to license new drugs.
3)    A major concern is that the bill includes language that would allow drug-makers to use "real-world evidence" to support the approval of new uses of an existing drug or for new drugs that are approved through an accelerated regulatory pathway. This bill allows FDA approval without rigorous clinical trials. Instead companies can submit safety monitoring data or observational studies as proof that a drug works.
4)    You STRONGLY OPPOSE the 21st Century Cures Act because it legalizes fraud. As Massachusetts Democrat, Elizabeth Warren states, "Pushing treatments without scientific evidence that they work is fraud." In the past 5 years, drug makers have paid the US Government 19.2 billion in criminal and civil FRAUD penalties. Skepticism of the pharmaceutical industry is well deserved.
http://www.fiercepharma.com/regulatory/pharma-shelled-out-3-75b-fraud-penalties-record-setting-year-feds-say
5)    The drug and device industries intensely lobbied House members to pass this legislation. The Senates lobbying database lists more than 1,100 lobbyists that pushed for the passing of the 21st Century Cures Act for over the last several years. You believe the bill is too heavily influenced by the pharmaceutical industry.
6)    Simply put, we cannot allow the already corrupt FDA to use relaxed regulations to evaluate new drugs and devices that encourage companies to bring substandard or ineffective devices to market.
7)    The 21st Century Cures Act is a way to RUSH experimental vaccines to licensure that the government will likely legally require healthy children and some adults to buy and use. http://www.nvic.org/nvic-vaccine-news/july-2015/21st-century-cures-act-eliminates-good-science.aspx
8)    Although the word "vaccines" has not been publicly uttered by anyone sponsoring the Cures Act, the Biotechnology Industry Organization (BIO), which represents more than 1,500 pharmaceutical and other health product organizations, influenced Capitol Hill politicians to incorporate the "Vaccine Access, Certainty and Innovation Act of 2015" into the 21st Century Cures Act. https://www.congress.gov/bill/114th-congress/house-bill/786
9)    If the Senate approves and the President signs the revised Cures Act, imagine what will happen with the hundreds of experimental vaccines in development. They will potentially be "fast-tracked" to licensure and mandated. There are currently several thousand vaccine clinical trials being conducted, including for infectious and non-infectious diseases such as gonorrhea, syphilis, chlamydia, HIV/AIDS, genital herpes, RSV, avian flu, asthma, strep B, cytomegalovirus, hepatitis C, tuberculosis, e-coli, salmonella, asthma, diabetes, obesity, anti-cocaine and heroin use.
10)Children today already receive 69 doses of vaccines for 16 different viral and bacterial illnesses which more than doubles the government childhood schedule of 34 doses of 11 different vaccines in the year 2000.
11) Vaccine makers and the healthcare providers who administer them bear zero liability for vaccine injuries and deaths. Vaccine makers have no incentive to make vaccines safe.
12) You OPPOSE the 21st Century Cures Act because one of its provisions seems to put structures in place for amending the current vaccine schedule and including more vaccinations for pregnant mothers. S. 2742 (the "Promoting Biomedical Research and Public Health for Patients Act") contains the following language: "Notwithstanding any other provision of law, for purposes of this subtitle, both a woman who received a covered vaccine while pregnant and any child who was in utero at the time such woman received the vaccine shall be considered persons to whom the covered vaccine was administered and persons who received the covered vaccine. The Centers for Disease Control and Prevention (CDC) already recommend that pregnant mothers get whooping cough, flu, and hepatitis B vaccines. Flu vaccines contain mercury. https://www.congress.gov/bill/114th-congress/senate-bill/2742
13) Currently we have one of the fastest regulatory systems in the world and we already have in place several expedited pathways for new drugs, called "fast-tracking, "breakthrough," "priority review," and "accelerated approval." We do NOT need to further speed up the process at the FDA, by relaxing its current (often questionable) safety and effectiveness standards. http://www.vox.com/2016/11/30/13792732/21st-century-cures-act-warren-sanders
14) History shows medicine is replete with examples of drugs and devices that caused more harm than good, several of which were approved without proper research or rushed to market – such as Vioxx for arthritis, metal-on-metal hip implants, power morcellators (a surgical device used to cut tissue) and Avastin for breast cancer.
15) This bill exempts physicians from disclosing speaking engagements and other relationships with medical companies. This could greatly influence doctors prescribing habits, thus reversing current transparency requirements.