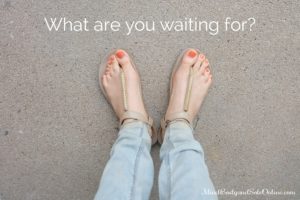 Image what your life could look like a year from now…exciting isn't it?!
January typically brings with it resolutions for the New Year.  This year, forget the resolutions and take the first step toward an exciting new life and new career!  What are you waiting for?
Registration is open for the 2017 Spring Semester of Foot Zone Certification classes.  Classes begin February 17-18, 2017.
Get the training and education you deserve!  As an instructor for We Do Feet, I'm proud to offer my students the most comprehensive curriculum in the country!
Check out the exciting components of our curriculum, learn about our exciting opportunities for Continuing Education, see what students are saying about the course, take a look at the class schedule, and it won't take long to discover the We Do Feet difference!
My goal as an instructor is to help each of my students become the very best Foot Zone Practitioner they can be.  Are you ready to begin?
Register today and you can start preparing for class now!